Compilation of recon workflows
Posted in Cheatsheets on March 25, 2019

Hi, this is a compilation of recon workflows found online. Use it as inspiration for creating your own Web pentest / bug bounty recon workflow.
These are all the ones that I could find. So if yours is missing and you want to see it featured above too, please send it to [email protected].
I will update this every time I have a new flowchart or mindmap. So keep an eye on this page!
Lazyrecon's workflow by @CaptMeelo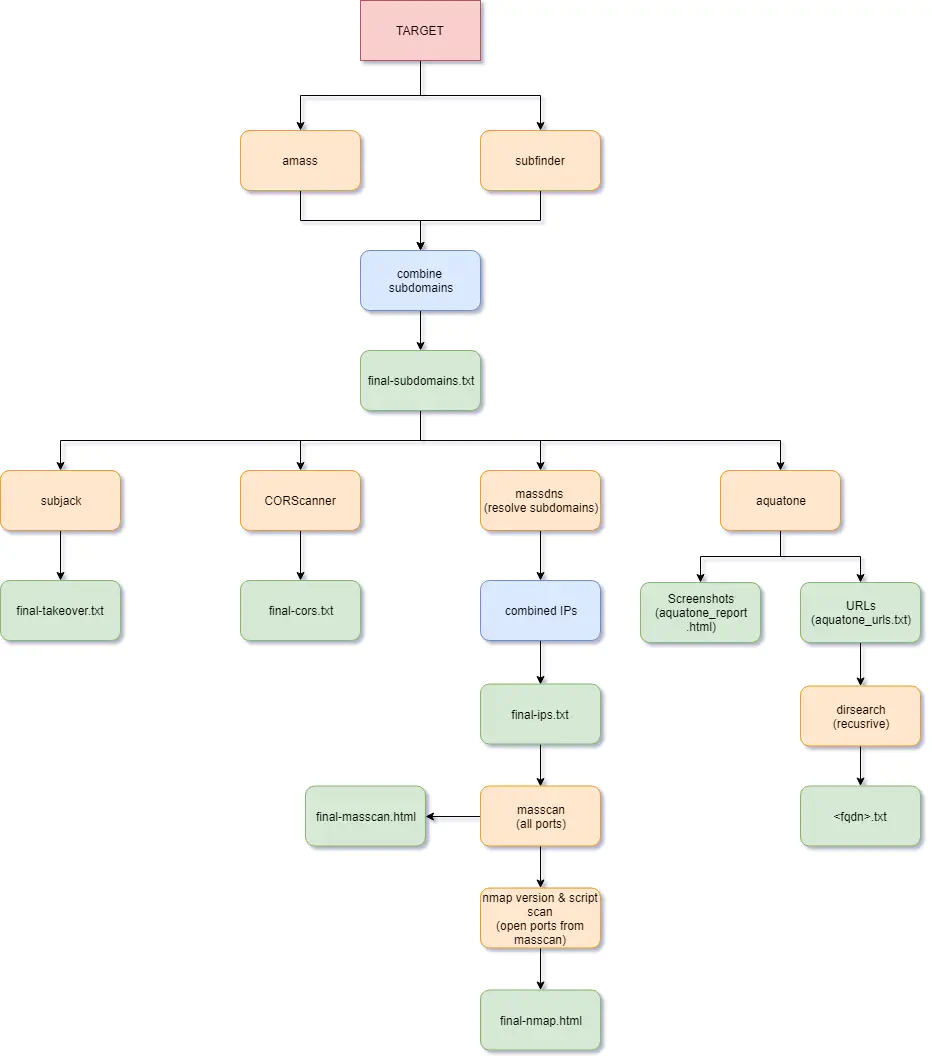 Recon workflow found on Reddit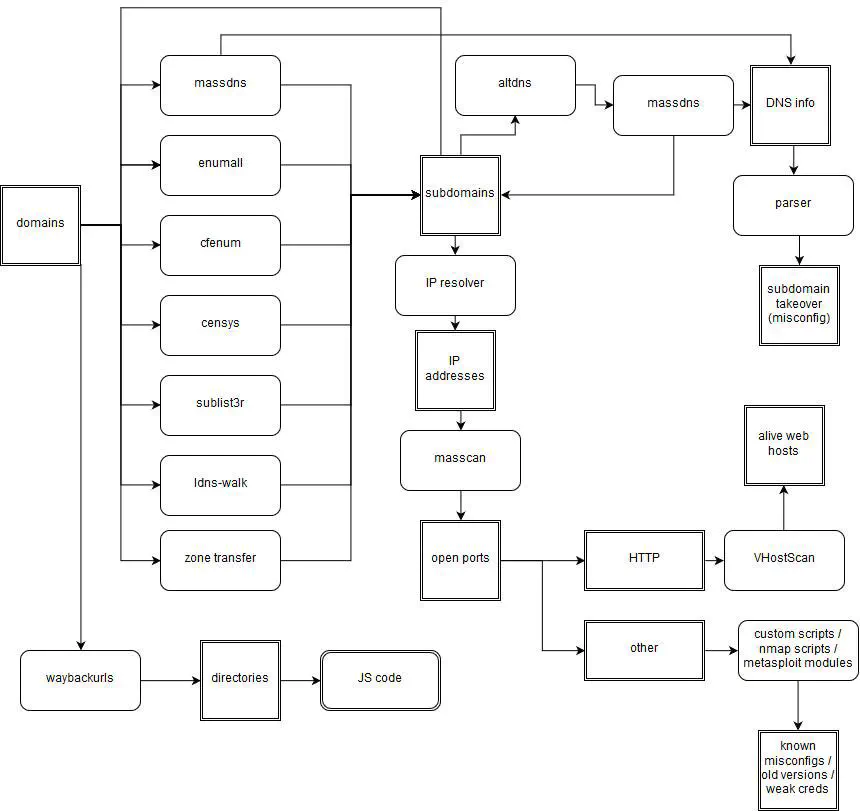 Recon workflow by @rvismit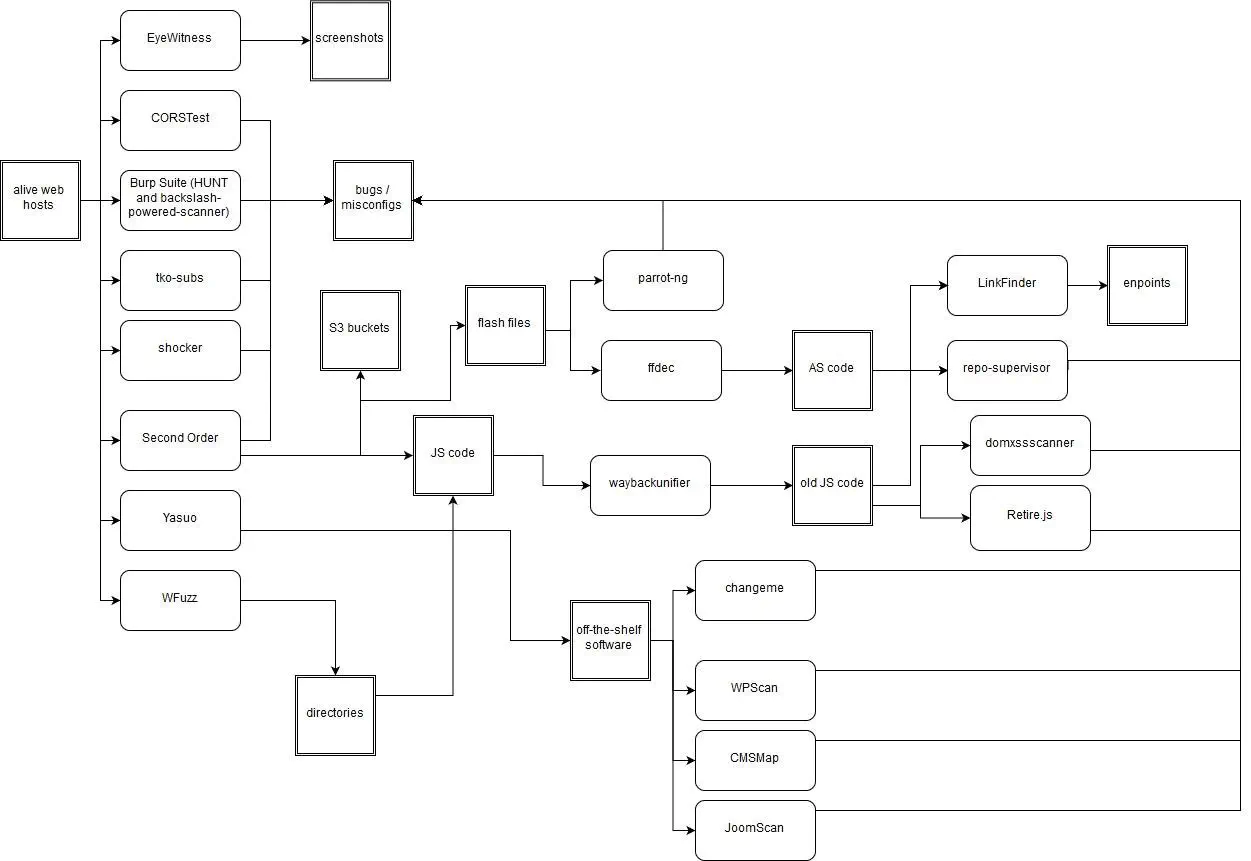 Recon workflow by @rub003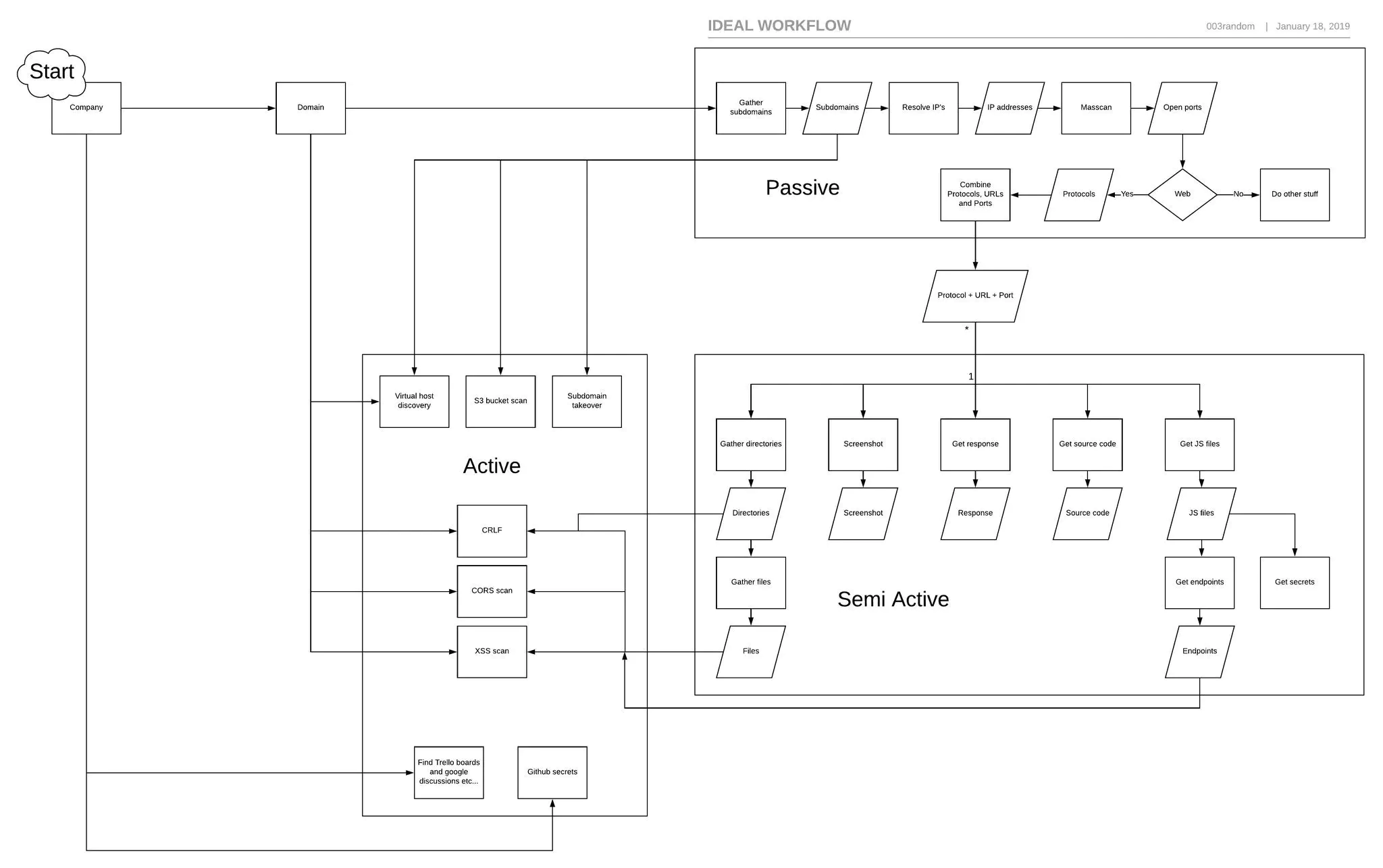 Recon workflow by @Aishee_Nguyen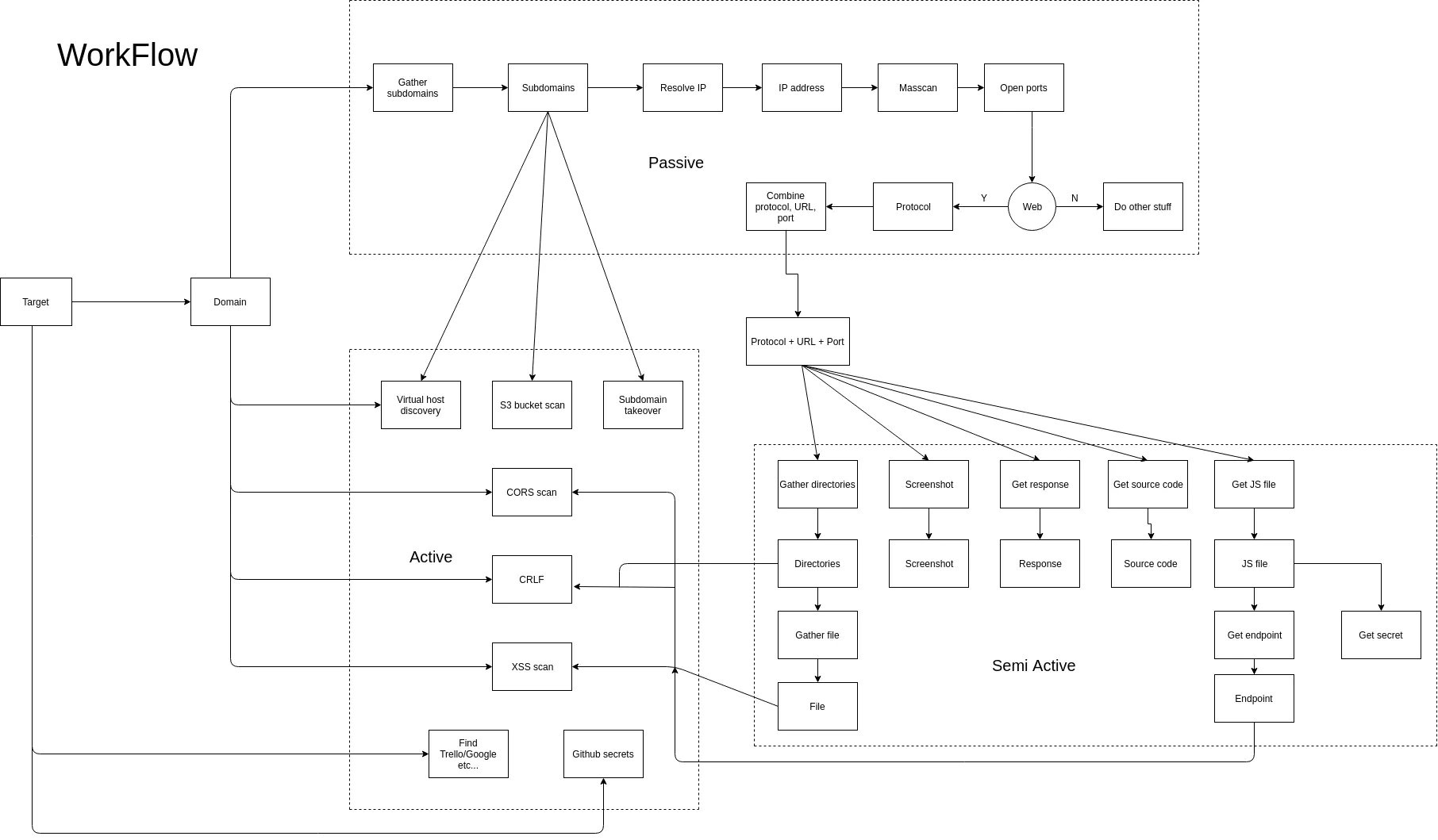 Assessment mindmap by @dsopas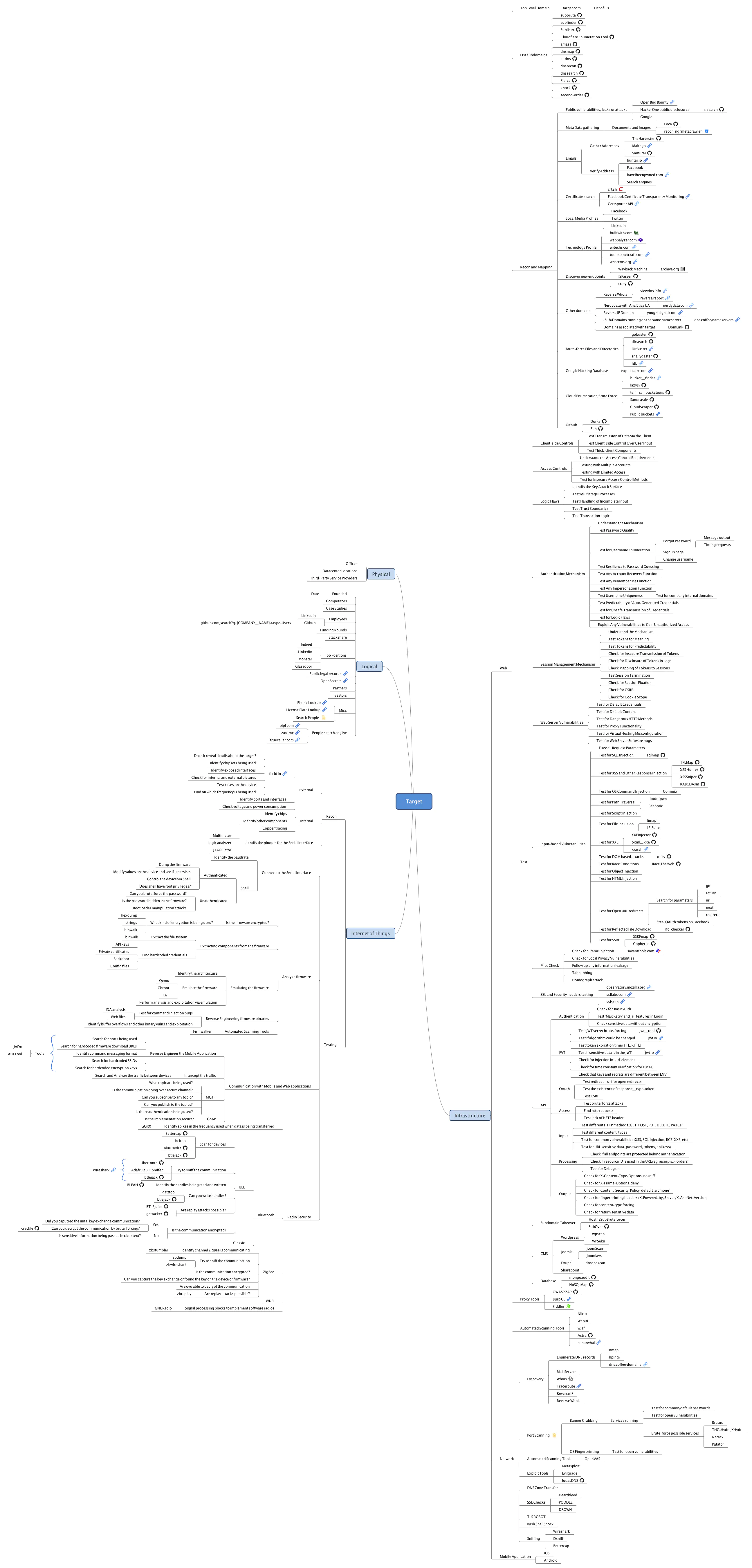 Autorecon's workflow by JoshuaMart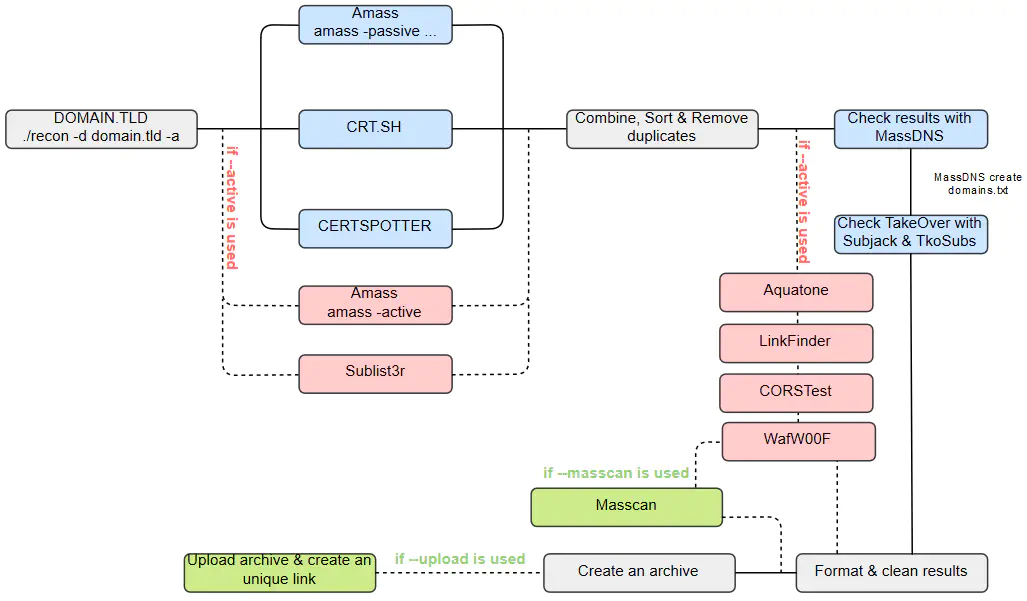 Recon steps by 0xpatrik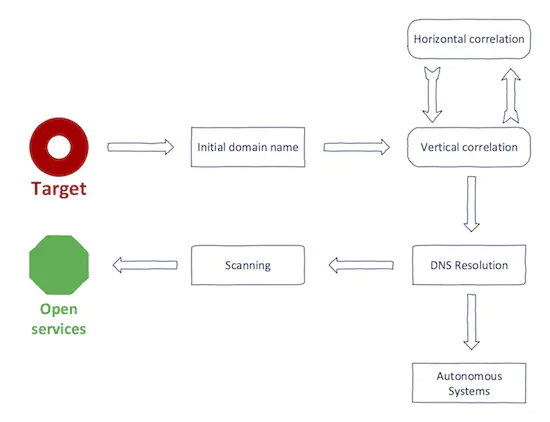 Visual guide to recon by @NahamSec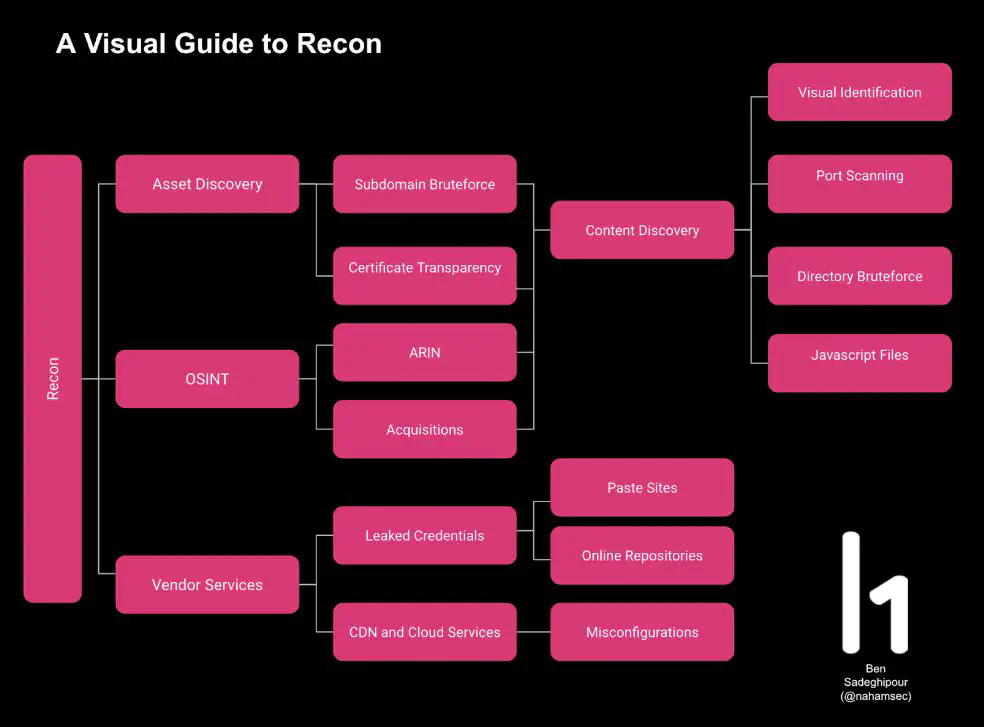 imran parray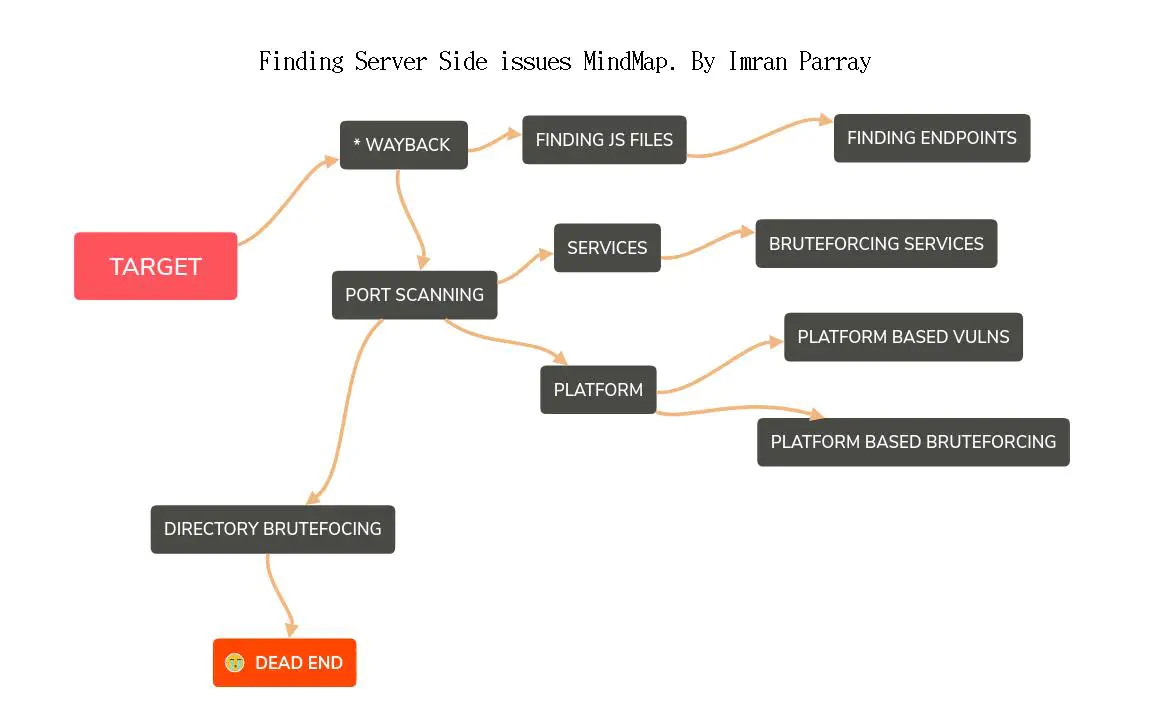 Domain footprinting by dnsdumpster.com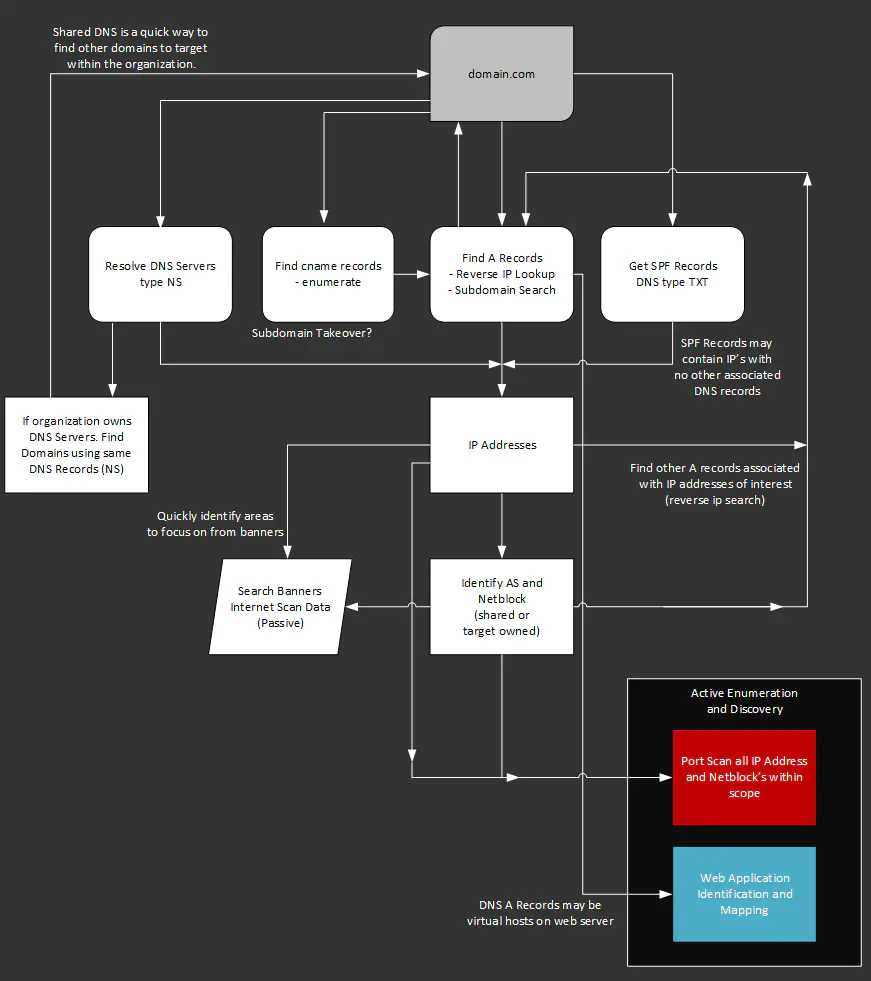 Recon map by @_sehno_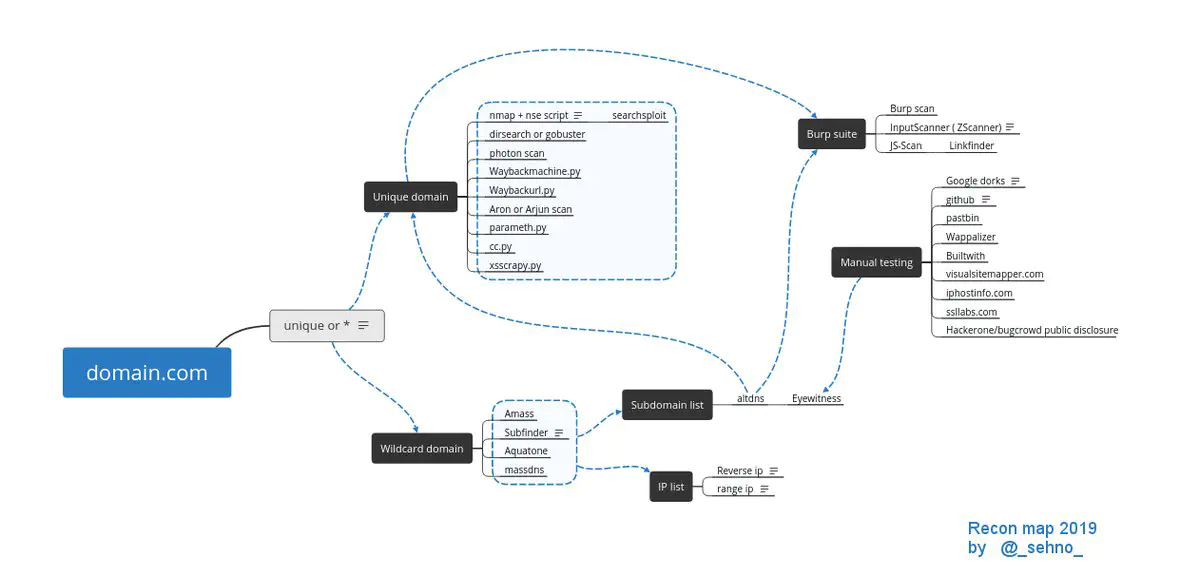 Recon summary by @Jhaddix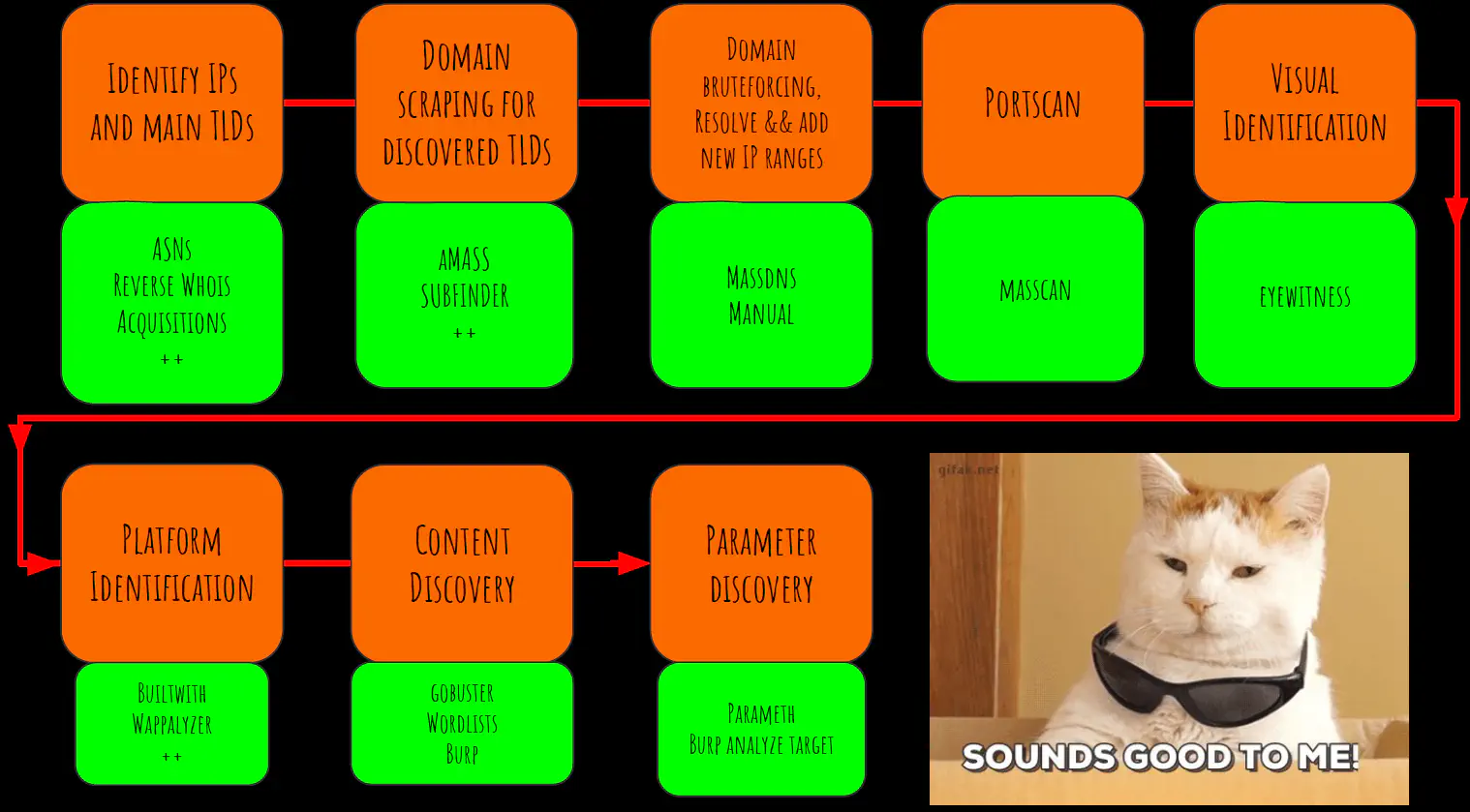 OSINT domain name by @@TheGelios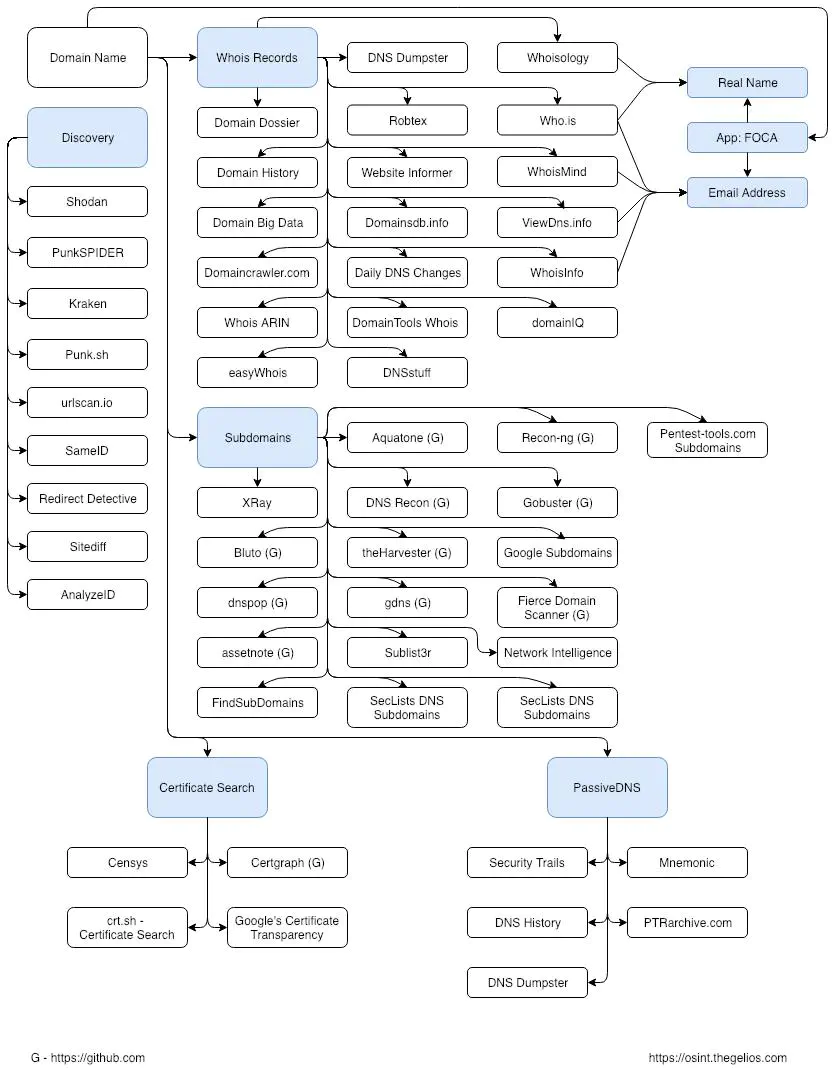 DomLink's workflow by @vysecurity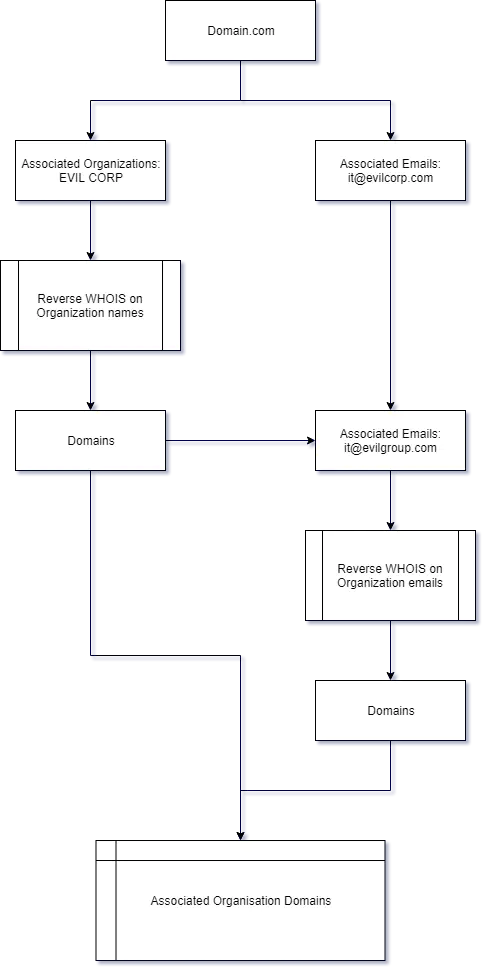 WAHH Methodology desktop background by @Jhaddix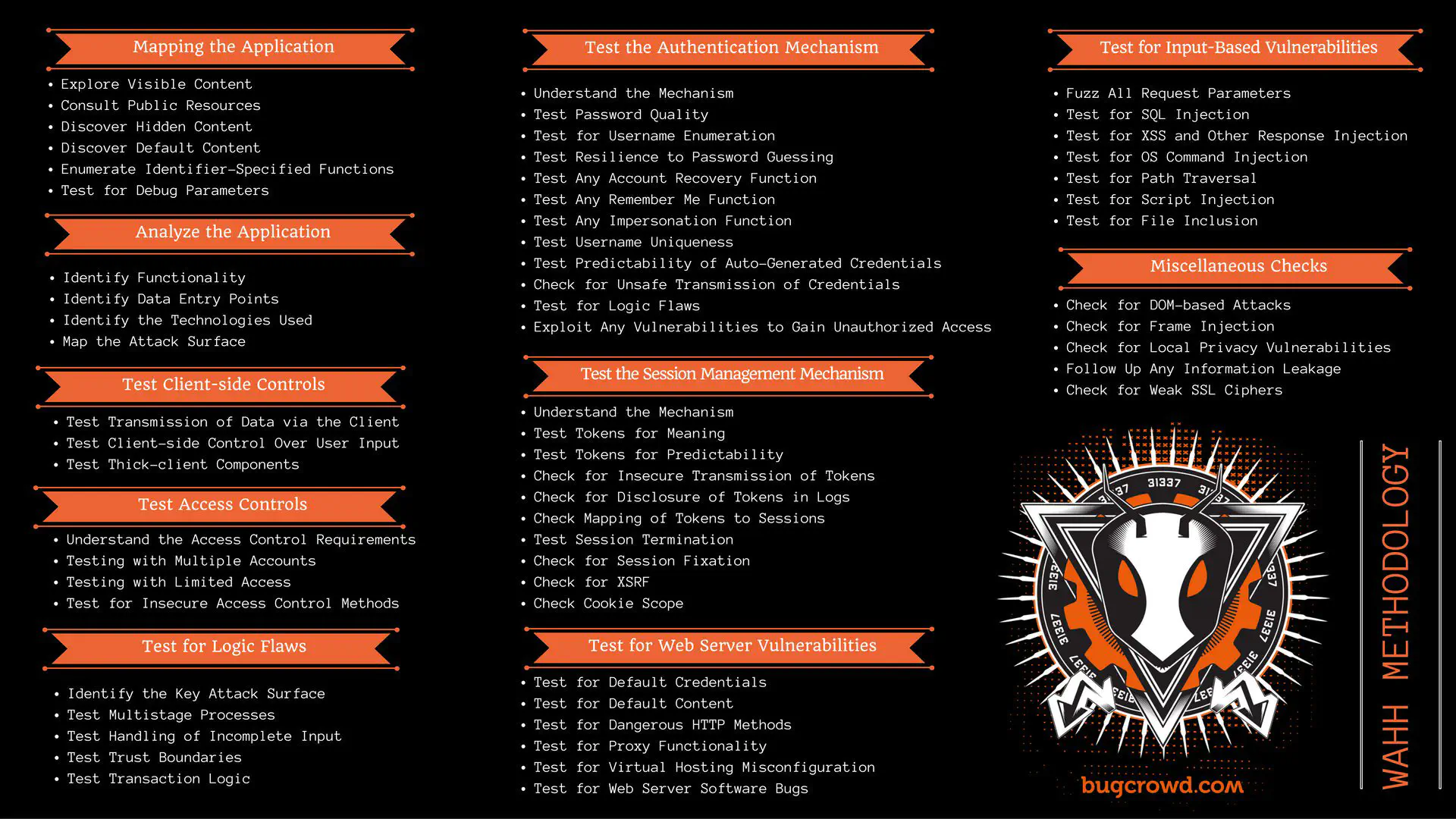 AWS S3 recon flow

Multiple worflows for recon automation by @mhmdiaa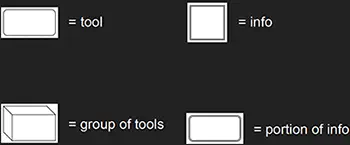 Input can be a domain, registrant name or registrant email: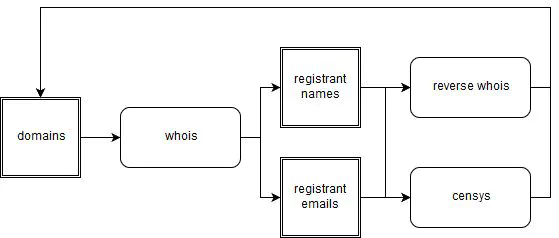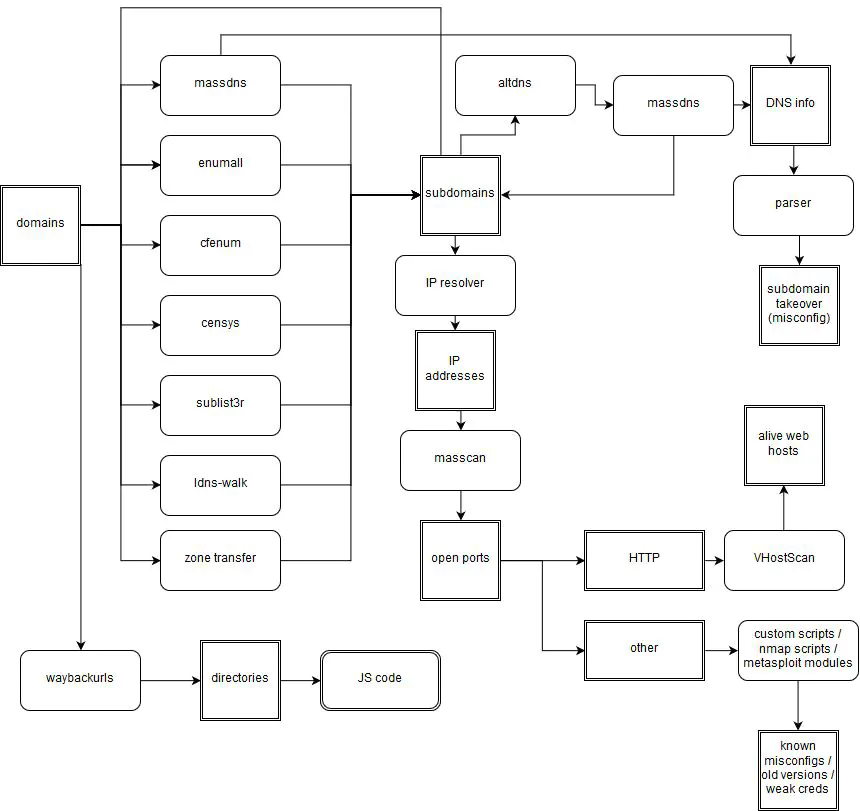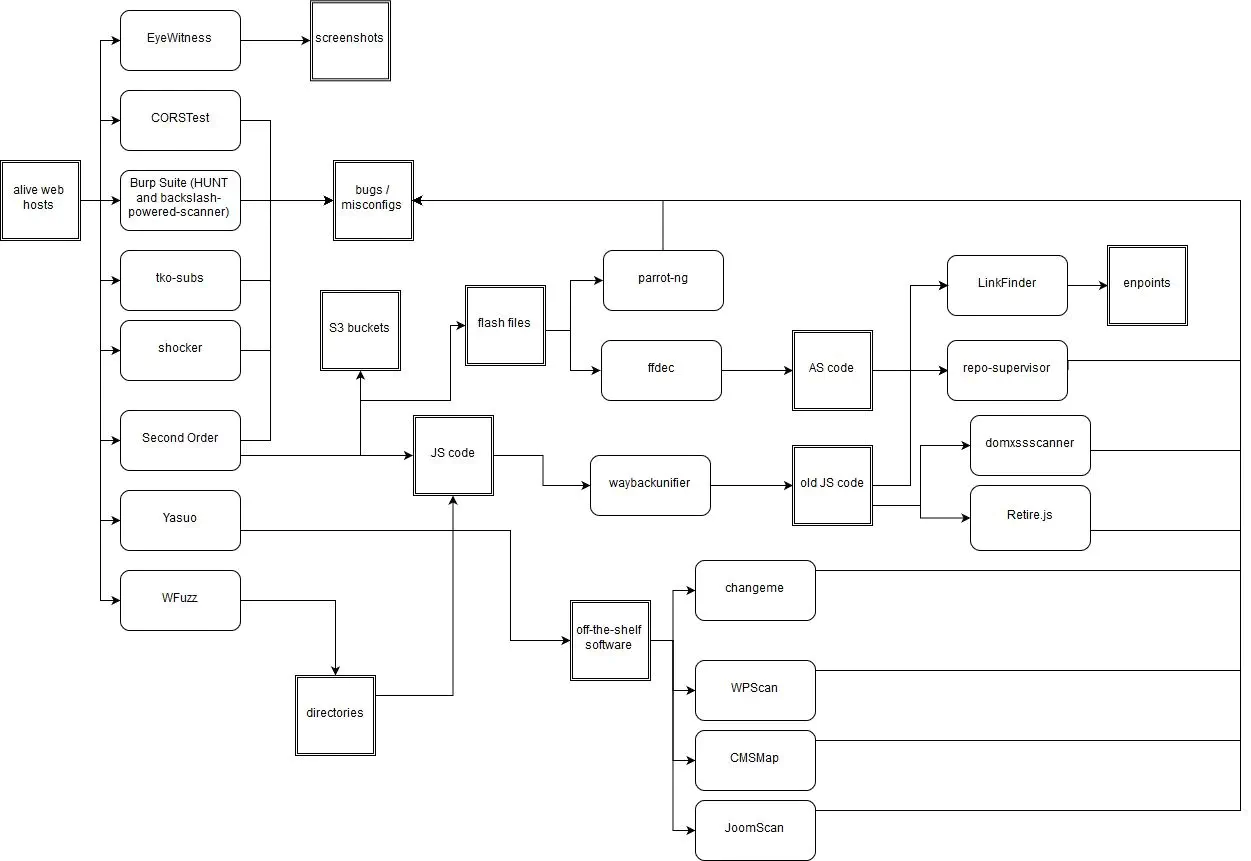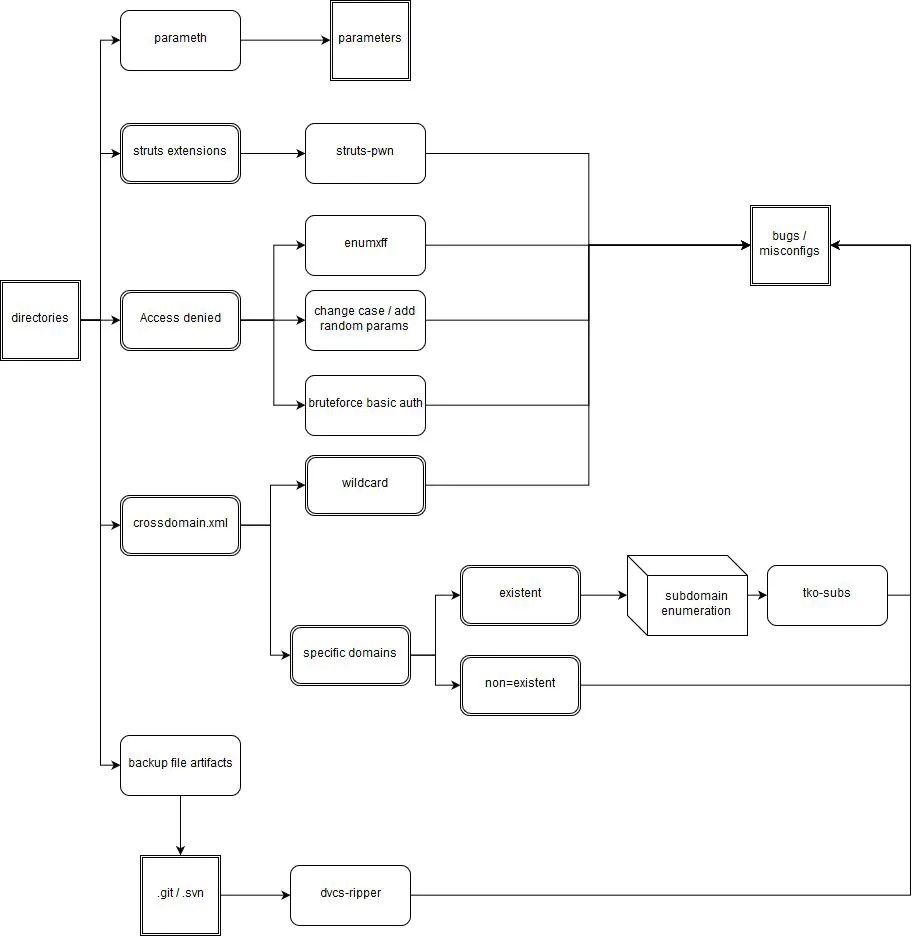 ---
Let me know if you have any comments, requests, questions… Feedback is always welcome.
See you next time!