The 5 Hacking NewsLetter 24
Posted in Newsletter on October 21, 2018

Hey hackers! Here are our favorite resources for pentesters and bug hunters discovered last week.
This issue covers the week from 12 to 19 of October.
Our favorite 5 hacking items
1. Tutorial & Tool of the week
Embedding Meterpreter in Android APK by Black Hills Information Security AndroidEmbedIT
This is a great tutorial on how to embed a Metasploit payload into a legitimate Android app. It is accompanied by AndroidEmbedIT, a tool to automate the process, but you'll find the most value in the tutorial.
Even if you're not planning on tricking all your friends or deploying the next Android malware botnet, you could still learn a lot from it: decompiling APKs, integrating Metasploit payloads, adding permissions, recompiling and signing APKs…
2. Writeup of the week
I usually prefer technical writings that'll help me improve my skills whether they are writeups, news or tutorials. This bug is not technical at all but it is the best!
$500 for a medium severity bug found on Hackerone. What is it? The local wifi password found just by watching photos of a Hackerone event!
Hahaha (Can't stop laughing everytime I read it!)
3. Video of the week
How to Differentiate Yourself as a Bug Bounty Hunter by @avlidienbrunn (OWASP Stockholm)
This is a short but sweet talk on how to differentiate yourself, a question that every bug hunter asks himself several times a day.
Mathias gives very specific tips, a mathematic formula to calculate bounty effectiveness and a pretty funny goose picture. But I'm not gonna spoil it, just watch the talk!
4. Challenge of the week
Curious how Facebook got hacked? Try it out for yourself! by Adversary
This is a simulation of Facebook's latest data breach. It is a great opportunity to understand and exploit a real-life bug with critical impact in a controlled environment. And if you're stuck, steps and hints are provided too.
5. Resource of the week
Security Assessment Mindset by @dsopas
The Security Mindmap which has been around for some time has been updated. It's a huge mindmap to use when doing pentest, bug bounty or red-team assessments.
Many types of tests are included: Web, network, physical, IoT and OSINT. But Wifi and mobile tests haven't been added yet. So you can use the mindmap as it is or as a basis for a more complete personal testing checklist.
Other amazing things we stumbled upon this week
Videos, Conferences & Podcasts
Videos
Conferences & Webinars
Podcasts
Tutorials
Medium to advanced
Beginners corner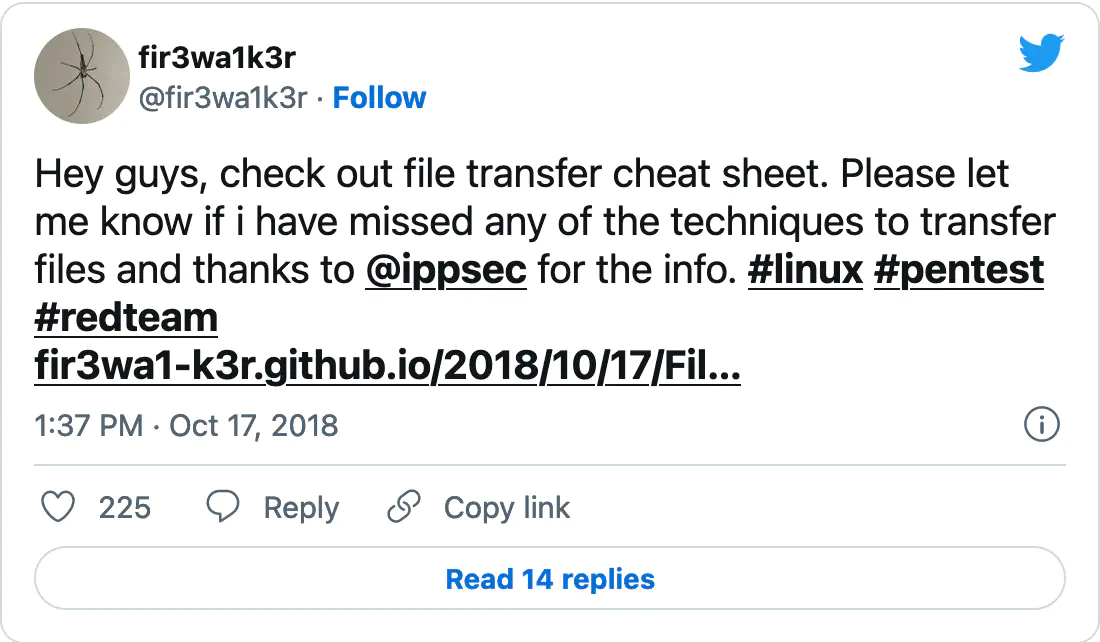 Writeups
Tools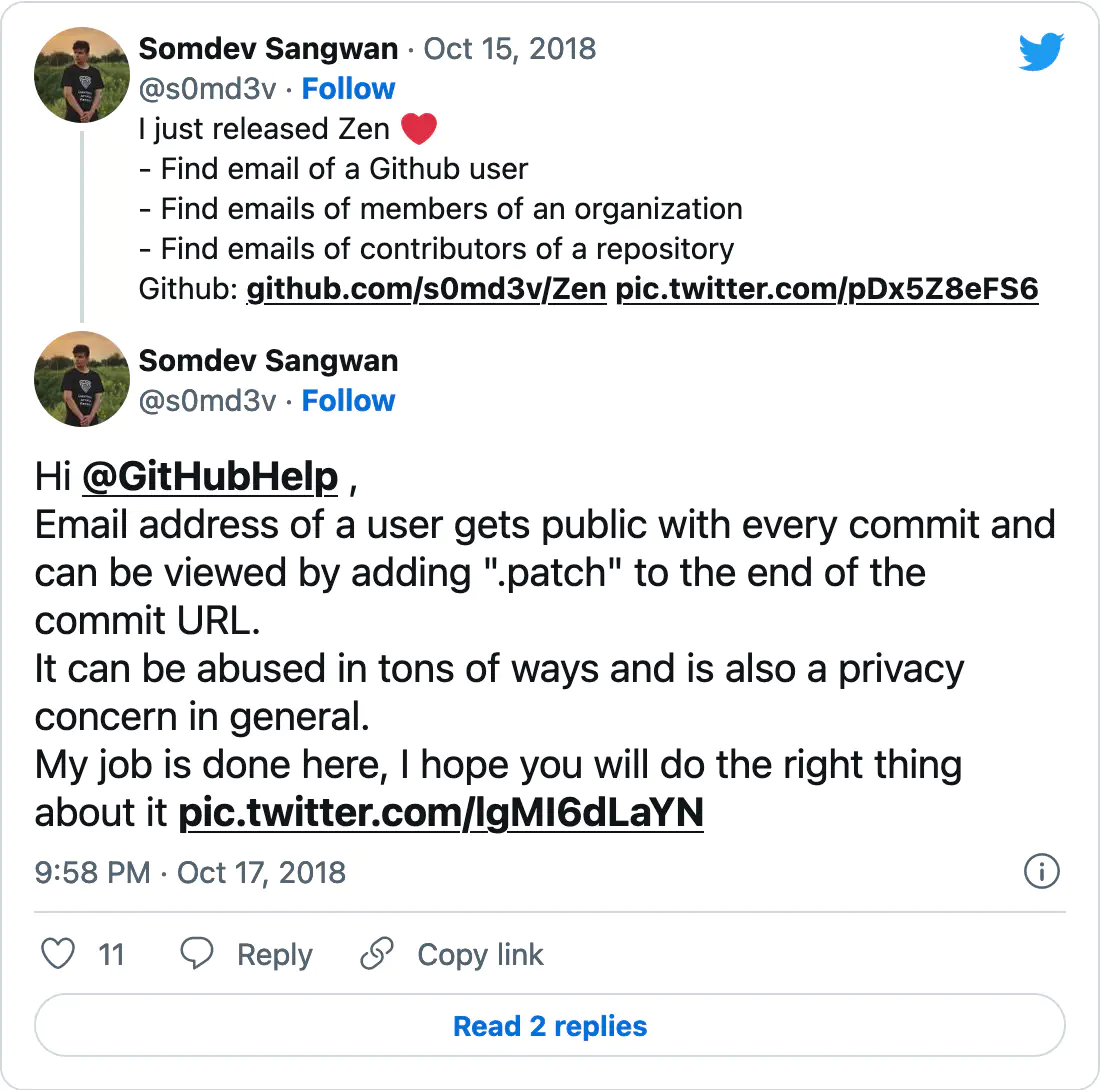 Misc. pentest & bug bounty resources
Non technical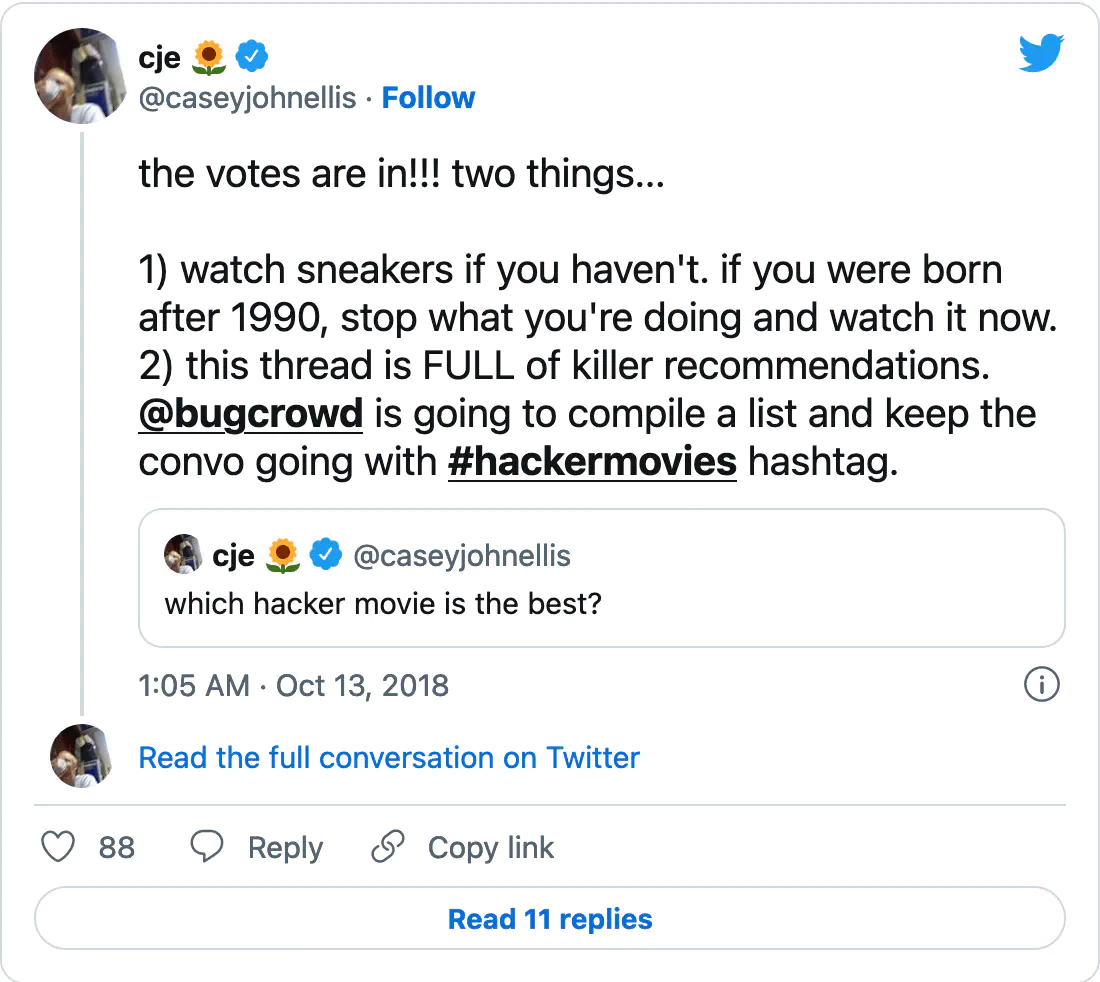 News
Tweeted this week
We created a collection of our favorite pentest & bug bounty related tweets shared this past week. You're welcome to read them directly on Twitter: Tweets from 10/12/2018 to 10/19/2018
* Oldies but goodies
---
Have a nice week folks!
If you enjoyed reading this, please consider sharing it, leaving a comment, suggestions, questions…