The newsletter is dead, long live the newsletter!
Posted in Site news on July 12, 2020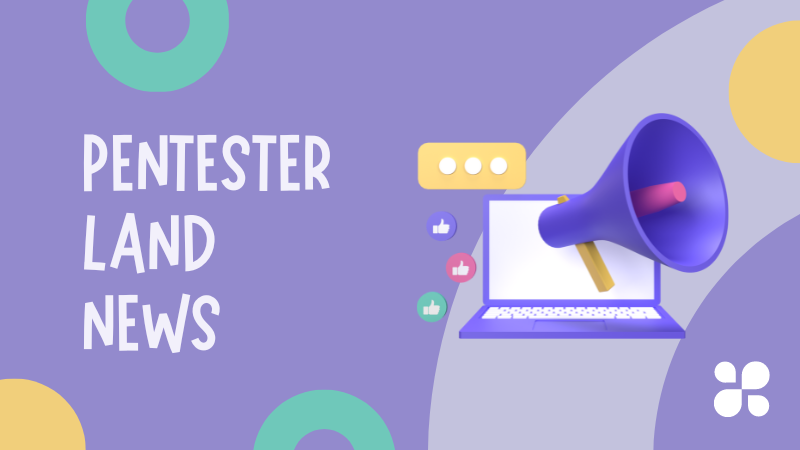 This is a long due post.
Since The 5 Hacking Newsletter has stopped on this blog, I've been getting many questions about it. So, even though most readers already know by now, here's a summary of what happened.
The first one dates back to March 2018. After about 10 months, Intigriti showed interest in a partnership. They sponsored the newsletter, got to share it with their hacker community, I was able to continue it since I was paid, and you got a weekly newsletter for free. An incredible win-win situation!
Fast forward ~16 months later, we entered a new exciting phase. I am going to contribute more content for Intigriti. But as part of the new deal, they now have exclusivity on the Newsletter that is published as Bug Bytes. So, make sure to follow it there. And if you prefer email, here's their subscription page.
Does this mean you should unfollow Pentester Land?
Honestly, at this point I am not even sure of what's coming. It is difficult to think clearly when you're recovering from long-term burnout and overwork.
What is sure is that I'm lacking time nowadays to work on podcasts or content specifically for this blog. But the site isn't dead yet. The list of bug bounty writeups is still regularly updated. I also have other ideas, but their implementation will take time (and finding trustworthy & competent devs 🤲).
So, if you want to be notified of any future updates, you can follow me on Twitter.
To conclude this short blog update, I want to thank all of you who support this site. You're often cheering me up, sharing sweet emails, DMs, feedback, and words of encouragement. I'm so grateful for this ❤️
---
Have a nice sunday y'all!